Extending the cocktail hour to a full reception is a great way to continue the wedding festivities in a more relaxed environment. By turning the "mingling hour" into the main event, you can host an elegant reception that is worthy of a glamorous wedding—minus the conventional stuffiness. Below we offer five tips for throwing an elegant wedding cocktail reception that your guests are sure to love.
Venue Selection & Decor
Making the right venue selection can make or break your reception. A reputable event venue will have an experienced in-house staff that knows the drill in order to execute a seamless evening. In addition, an event venue will eliminate the extra expense of hiring an outside catering company.
When it comes to decor, select an elegant color palette like hues of purple or gray. Enhance a minimalist palette with daring pops of color in your flower arrangements and other accents. Remember, even though you're throwing a roving reception, it's a good idea to provide seating. Cater to your older guests with traditional table-and-chair groupings, and create pockets for mingling for the younger crowd with high-tops and tufted banquettes. Last, keep the lighting dim—it flatters everyone and keeps the mood festive.
Dress Code
It's your wedding—feel free to go full-on traditional, or mix it up in something short and flirty. Specify what guests should wear on your invitation ("cocktail attire" is foolproof), and if you're having a bridal party, consider putting your own festive spin on the bridesmaids' outfits. Since a cocktail reception is a less formal event, consider fun bridal outfits like custom sweatsuits so you and your wedding party can dance the night away in ease.
Creating A Thoughtful Menu
Make it clear on the invitation that a full meal will not be served. "Please join us for cocktails and hors d'oeuvres following the ceremony" does the job. Plan to have 8 to 12 different amuse-bouches in rotation (count on each guest eating six per hour), and be mindful of diverse tastes and dietary restrictions. As for the spirits, you can opt to provide either a full bar or have champagne, wine, and a signature cocktail. Executive Chef at Guastavino's, Chef Arvin Dhanshew, mixes the season's freshest and highest quality ingredients to create inventive, crave-worthy dishes. Take a look at a few of his signature hors d'oeuvres below. For a full list of Chef Arvin's catering menu, click here.
Sweet Pea Puree in Polenta Cup with Basil and Heirloom Tomato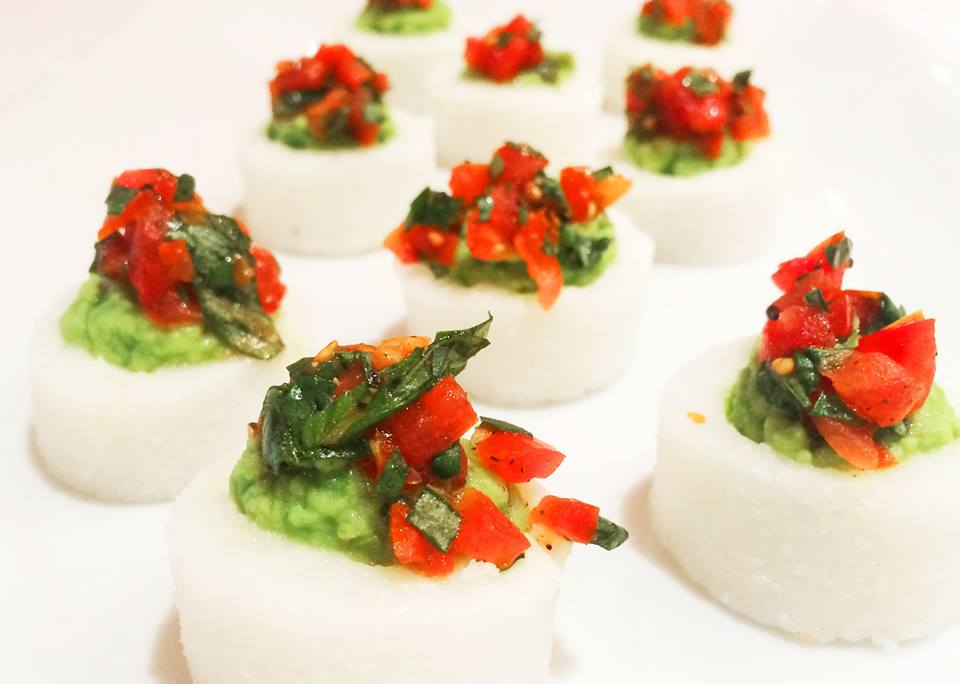 Smoked Sable Fish on Pumpernickel with Crème Fraiche and Cavia
r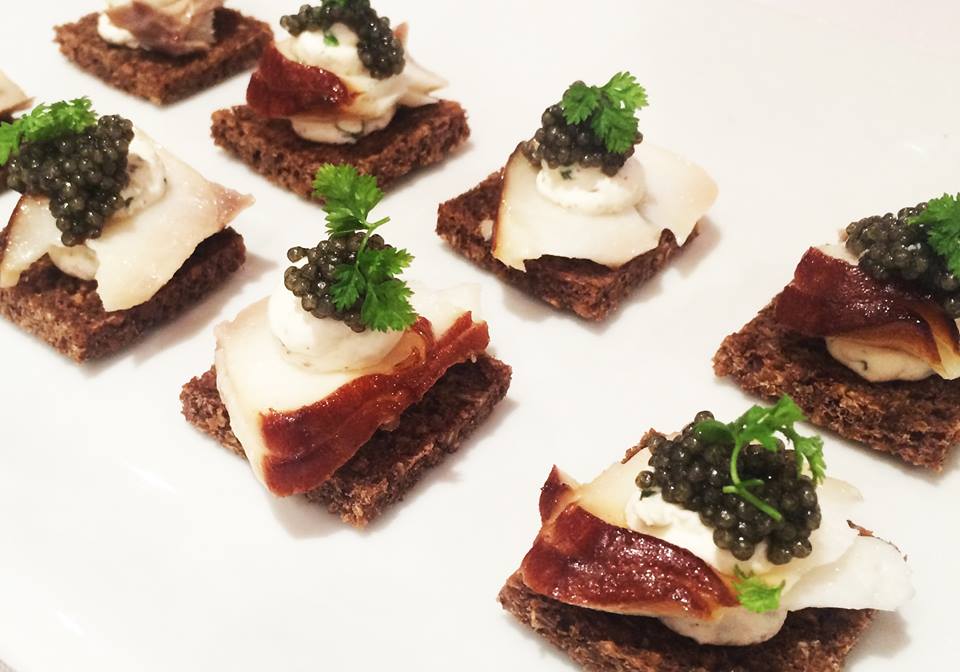 Scallop Ceviche with Yuzu and Ginger Gelee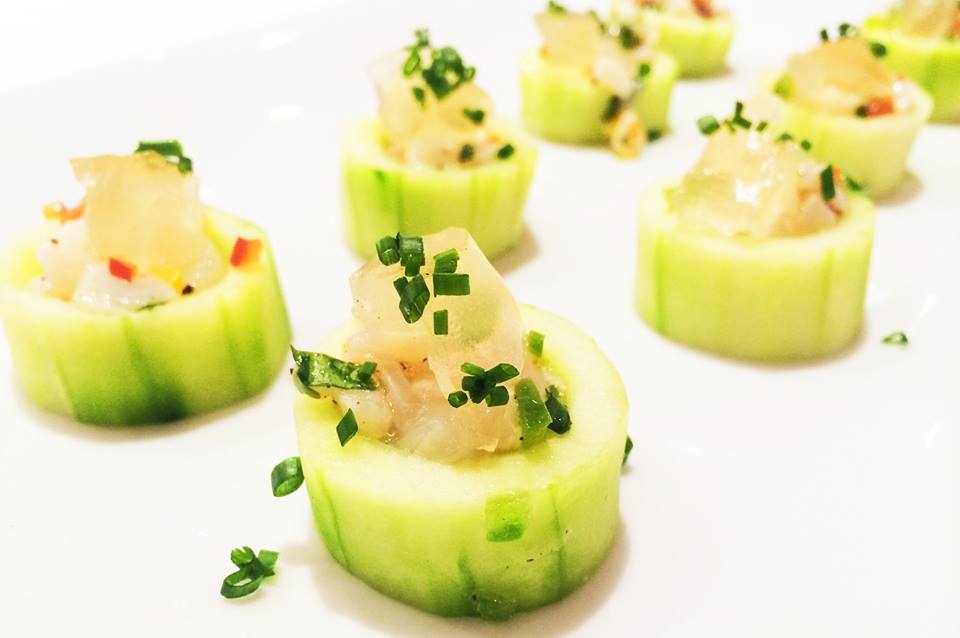 Mac and Cheese Medallion with Roasted Pepper Relish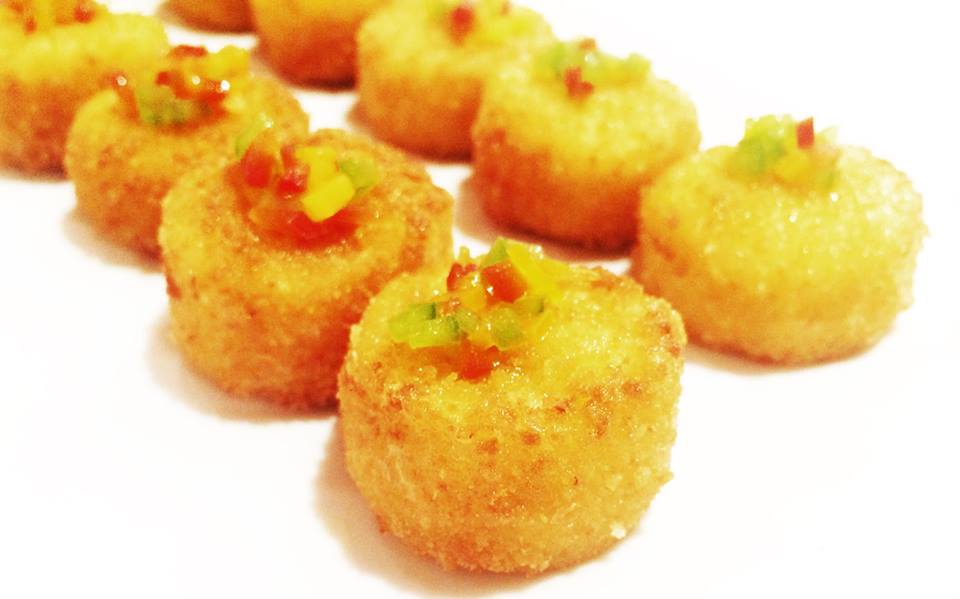 Buffalo Chicken Empanadas with Blue Cheese Dip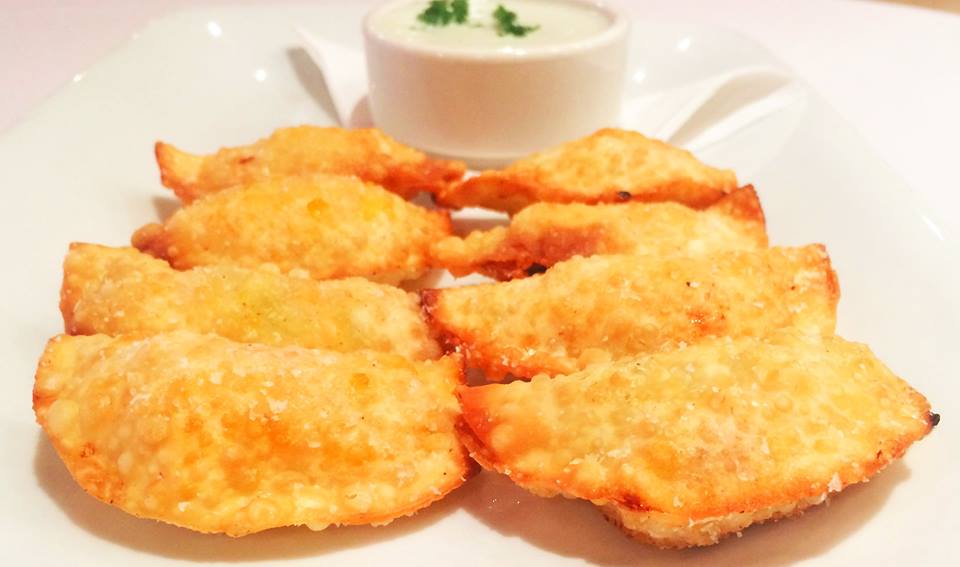 Brandade Soufflé on Brioche Toast with Saffron Aioli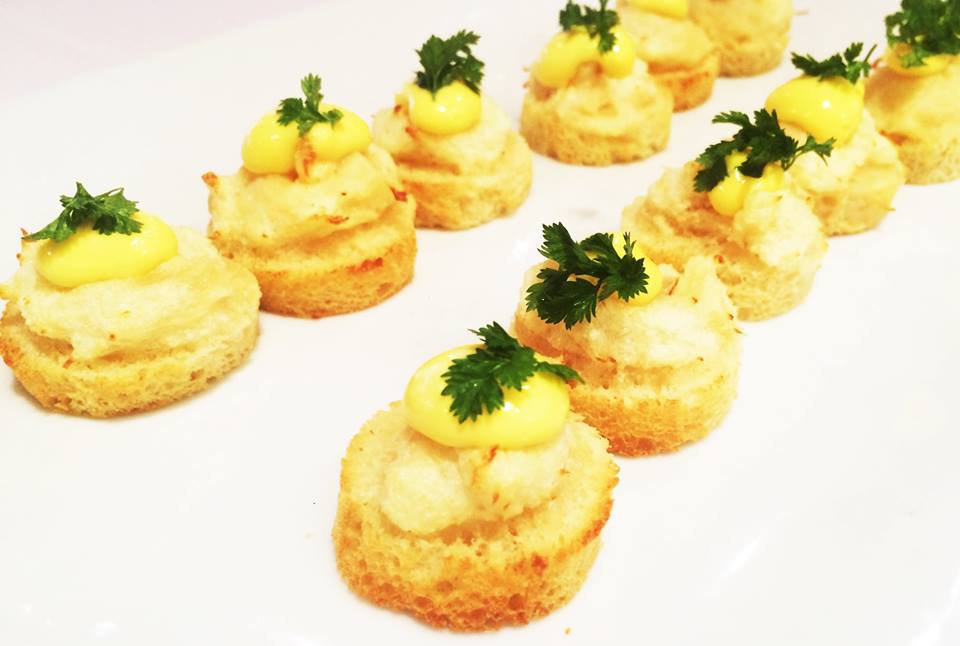 BBQ Short Rib of Beef in Crisp Plantain Cup with Pickled Mustard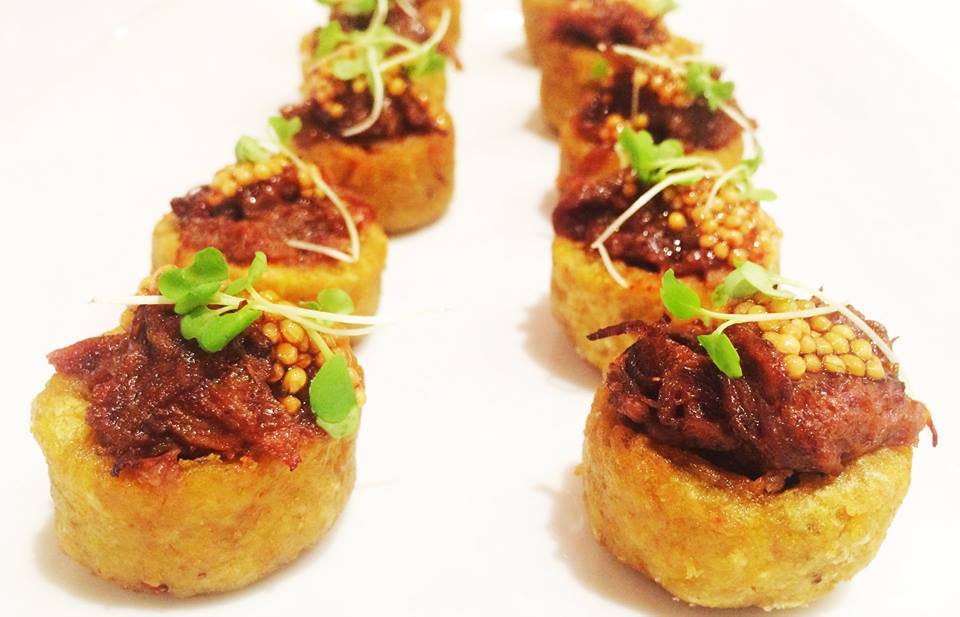 Start A Dance Party
When it comes to creating a dance-friendly playlist, it is important to incorporate various genres of music that elicit a variety of dance styles and moods. Incorporate your favorite songs, but keep in mind, if you're playlist is strictly one genre, you'll be alienating certain groups of people. To ensure widespread appeal, choose songs that are familiar and nostalgic. Create a familiar yet personalized playlist, and as the night moves forward allow your guests to influence the musical direction by encouraging requests. Also, it is important to have a highly experienced DJ who knows how to transition between songs, so there isn't an abrupt break in mood (imagine switching from Ed Sheeran to Ludacris). Carve out a front-and-center spot for the dance floor, and open it up an hour into the festivities.
Quick tip: Turns out there is a numerical equation for optimizing your dance floor space to encourage dancing. According to The Knot, "There should be at least three square feet of dance floor space for every two guests. So, if you have 150 guests, you would need a 15′ x 15′ dance floor; 200 guests would be about an 18′ x 18′ area; 400 guests calls for about 25′ x 25′ of space." At Guastavino's, adding additional flooring to enhance your dance space can easily be accommodated.
Sequence of Events
Since this kind of party runs at a faster clip than the average reception (three hours compared to five), you'll want to schedule a few key wedding moments throughout the night. The best strategy: Pass hors d'oeuvres for an hour before segueing into the first dance. About two-and-a-half hours into the party, cut the cake. Last, wind down the evening with a few time-honored rituals, like the bouquet toss and toasts from your nearest and dearest. 
Interested in hosting a wedding in New York City? Contact us today.